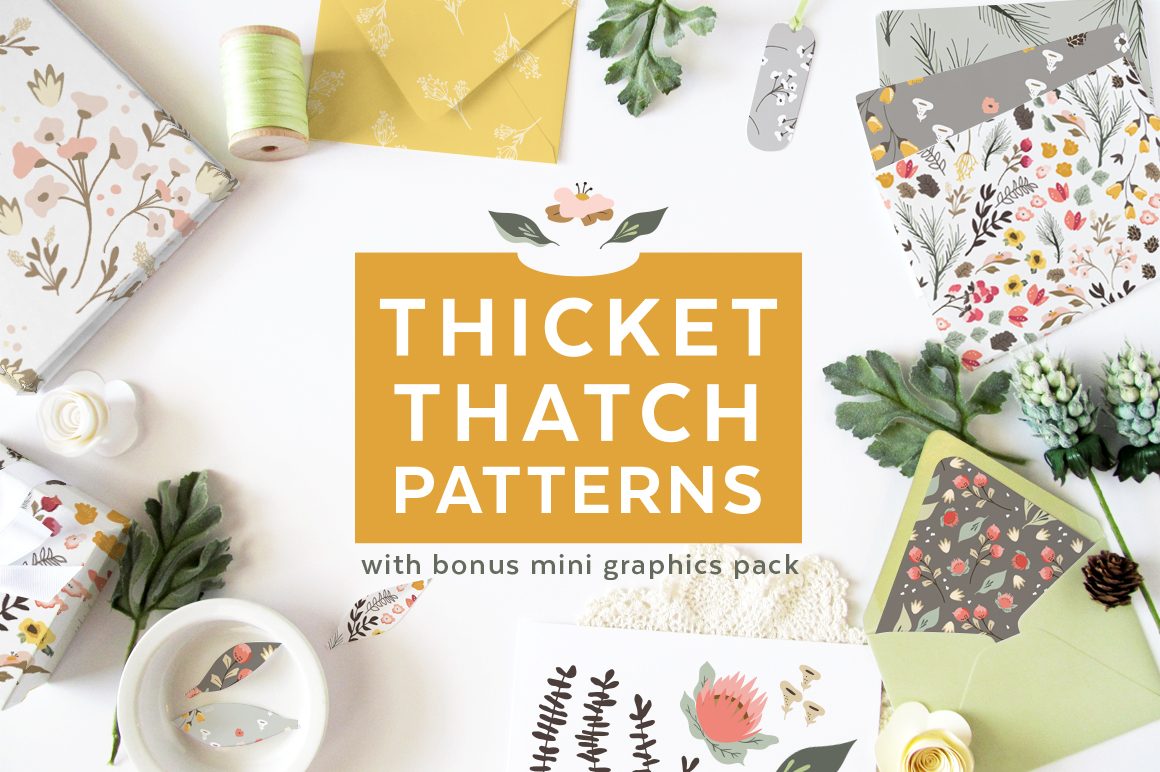 Thicket Thatch Patterns
Price includes Standard License
This pattern pack is a collection of 10 seamless repeating patterns inspired by the florals found nestled in and around the forest, and includes a bonus mini pack of graphic elements!
Create beautiful products with these forest themed seamless repeating patterns and bonus mini graphics. They make lovely stationery, scrapbooking paper, fabrics, t-shirts, envelope liners, cards, packaging, and more.
If you would like to purchase an Extended License, please contact me at hello@deniseanne.com
Required software for use: Adobe Illustrator CS3+ or similar vector program, Adobe Photoshop CS3+
What's included in this pack:
10 beautifully themed, seamless repeating patterns
Plus 27 BONUS mini graphic elements to match
Supplied as:
10 Pattern Adobe Illustrator CS3 + Files (one file for each pattern and organized layers)
10 Pattern EPS Files
1 Adobe Illustrator CS3 + File and 1 EPS File with full set of bonus mini graphics
1 Adobe Illustrator CS3 + File and 1 EPS File of complete pattern collection
JPG Files high resolution of all pattern swatches (300 ppi, 3600 x 3600 pixels, 12 x 12 inches)
PNG Files transparent high resolution of all bonus mini graphic elements - size varies for each element, but range anywhere from 300 pixels up to 1886 pixels
Note: texture backgrounds and mock-ups shown in sample images are not included.