Orchard Park Watercolor Florals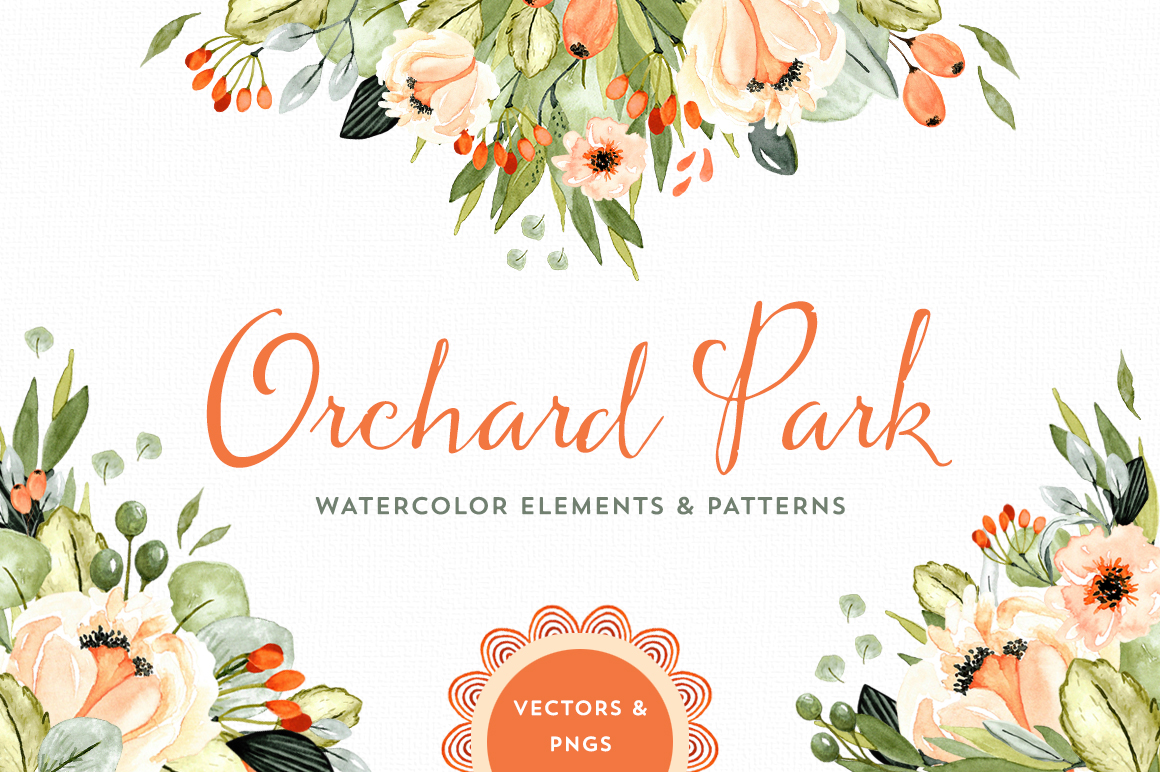 Orchard Park Watercolor Florals
The Orchard Park Watercolor Floral set has hand painted berries, Loquat fruits, soft orang-y flowers, gray green, and leaf green leaves. The color palette is perfect for soft fall decorations, or orchard / garden weddings and décor.
Price includes Standard License
If you would like to purchase an Extended License, please contact me at hello@deniseanne.com
Files are provided in Adobe Illustrator & PNG file format. See additional information below for more details on what's included.
What's included in this collection:
36 individual design elements
2 floral wreaths
1 monogram style wreath
2 round watercolor arch circles
1 frame
4 floral arrangements / bunches
3 floral mix and match border pieces (could be used as dividers too)
3 watercolor repeating pattern tiles
The files are supplied as:
All elements are supplied as high resolution transparent PNGs (300 dpi) which can be opened in Photoshop or Illustrator.
All elements are also supplied as converted vectors created in Illustrator CC. Files are delivered as Ai files.
Pattern tiles are vector Ai files and PNG tiles. Two of the PNG tiles are solid fill. The one floral pattern is saved with a solid fill, and also a transparent background PNG tile. The background color of solid fill pattern tiles can be changed in the Ai files. Instructions are included.

Software requirements: Adobe Illustrator CC or Photoshop (for PNGs). Note: It could possibly work in older versions of Illustrator, but this product was tested and created in Illustrator CC so Illustrator CC is the recommended version. The PNG files will work in most graphics software.