Mountainside Meadows Graphics Set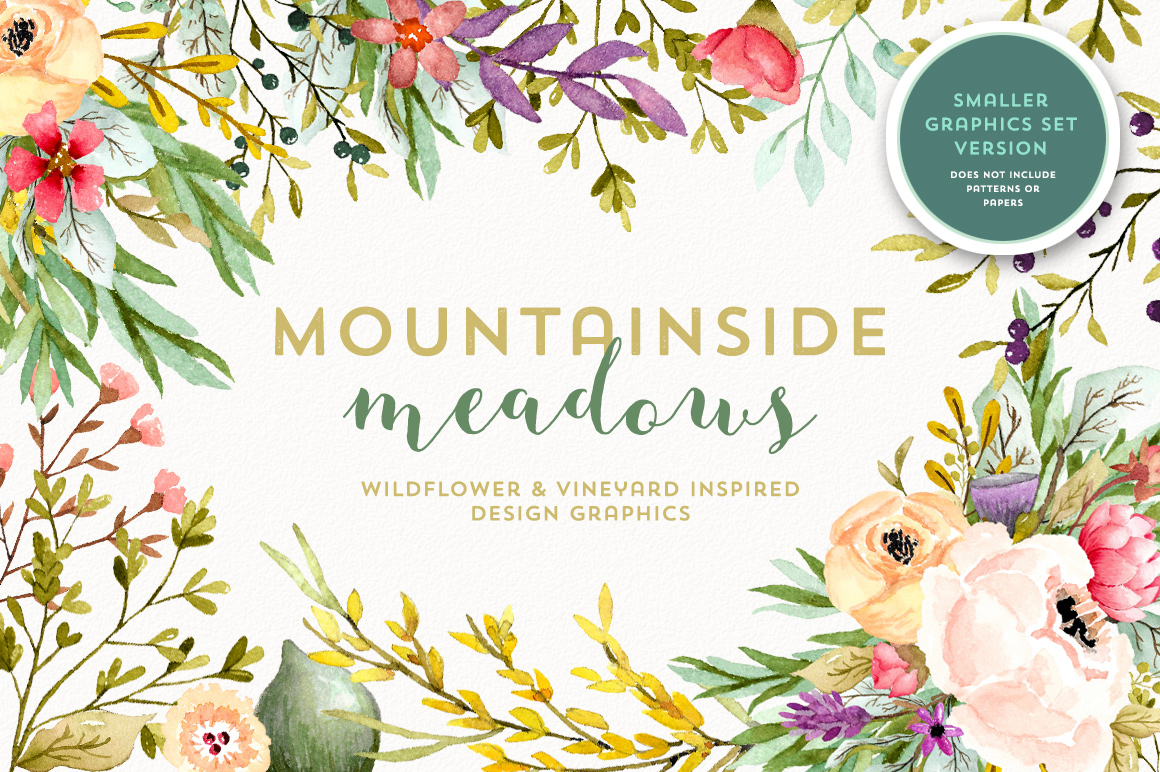 Mountainside Meadows Graphics Set
This is a smaller version of my best-selling watercolor graphics set Mountainside Meadows. This set includes watercolor bunches, frames, individual elements, and dividers, plus bonus watercolor textures. This set does not include the patterns and digital papers that are included in the bundle version in my other shops. (Price for the standard license is less for this version).
Price includes Standard License
If you would like to purchase an Extended License, please contact me at hello@deniseanne.com
Files are provided in PNG file format. See additional information below for more details on what's included.
What's included in this pack:
84 individual design elements in PNG format with transparent backgrounds
2 coordinating hand painted watercolor ampersands and 2 flourishes
5 vineyard fruits, figs, and 1 wine barrel
6 watercolor wreaths - range in size based on shape (largest wreath is 3000px by 3000px)
16 floral arrangements in PNG format with transparent backgrounds
4 floral frames and 2 dividers - rectangle frames are size 5.253 x 7.253 inches transparent PNG sized for wedding invitations - circle frame is slightly smaller, and 2 PNG dividers
4 watercolor texture backgrounds in PNG format
Supplied as:
PNG files of all individual elements – size varies for each item based on shape and painting scale. But files range in approximate size from 220 px wide (for the smallest leaf element), to 3438 px tall (for one of the largest leaf branches) – saved out at 300 dpi

Software requirements: Adobe Photoshop CS4 or newer, OR other image editing software that can use PNG files.